(28 November – December 4)
We recommend that you read the Scripture passage and short reflection in our "Advent Readings" on the Sunday of each week – beginning on the first day of Advent: Sunday, 28 November. You can chew on it all week. Below are some additional resources for consideration, wondering, and worship during this season. Enjoy!
Common themes for the first week of Advent include: waiting, hope, and expectancy.

Jeremiah 33:14-16 Heremaia 33:14-16
Psalm 25:1-9 Waiata 25:1-9
1 Thessalonians 3:9-13 1 Teharonika 3:9-13
Luke 21:25-36 Ruka 21:25-36
*Note: For those who follow the Lectionary Calendar and Church Year, Advent 2021 marks the beginning of cycle or "Year C". The weekly Scripture passages in our readings are from each Sunday of Advent. If you would like additional Bible readings, you can follow along with the daily recommended readings for this season.
From: Anglican Church in Aotearoa, New Zealand and Polynesia
You can download the 2021 (for Advent and Christmas) and 2022 (up to Epiphany) versions of the lectionary.

Another resource is the Vanderbilt Divinity Library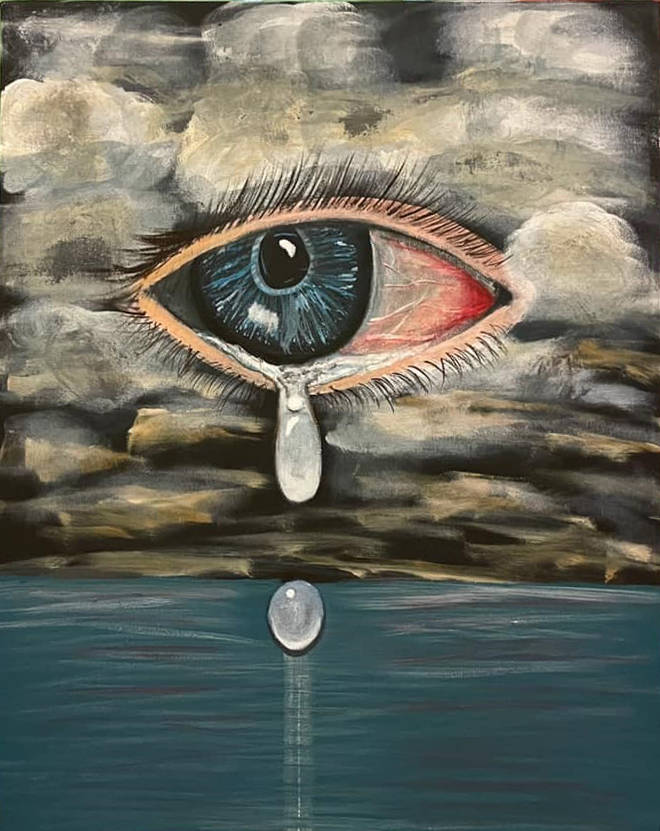 This piece of art was from a difficult time in my life when I felt frustrated, hopeless and broken. I experienced that restoring joy is to praise God and meditate on his promises for me and trust that His promises of justice and righteousness will be delivered in His time. I also meditated on this perspective through the song Blessings (by Laura Story) which says "What if your blessings come through raindrops. What if your healing comes through tears. What if my greatest disappointments or the aching of this life is the revealing of a greater thirst this world can't satisfy."
Wait for the Lord, watch for the Lord, hope for the Lord.
Amy Udy, Counselling Student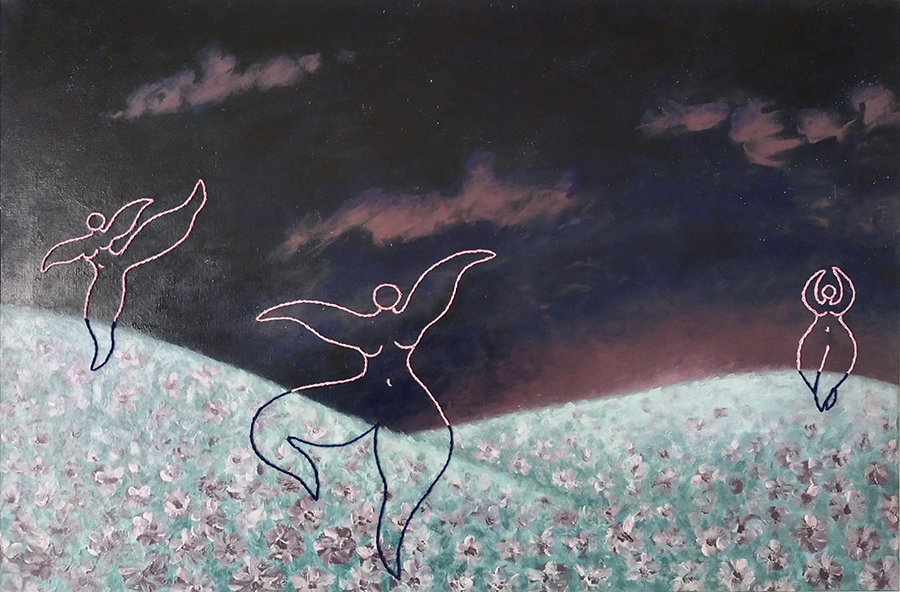 "The days are coming," said the Lord to Jeremiah, "when I will fulfill the good promise I made to the people..." (Jeremiah 33:14). What good promise? That a blessed one would come, that they would change everything, that a new day would dawn in the history of the world. Immanuel - lover, redeemer, restorer - came to bear and attend our brokenness; yet at advent we also recall our expectancy of the now-but-not-yet quality. We are both satisfied and unsatisfied, at rest and at unrest; we know that the Lord has more for us and we are excited! For me, this painting captures the texture of human and divine expectancy simultaneously, both now, and then; waiting on the dawn, excited by the promise.
Jess Hall, Library and Administration Assistant


Advent is a time of waiting.
As people, we aren't good at waiting. I'm particularly poor at it. Despite not being good at it, I have known the frustrating, dispiriting, and at times painful, process of waiting.
Recently, we have been trying to teach our children about waiting—particularly as they get older and are wanting to take on household chores as a first 'job'. Children don't want to wait for anything. They are naturally enthusiastic about spending their pocket money as soon as they receive it. The last thing they want to hear is a lecture on delayed gratification, and the joy of getting something really meaningful, that they saved a long time for.
Of course, this is the world we live in. We want everything done quickly, and we want new technology to address the demands of our fast-moving lives, and to meet our growing impatience. The more technology caters to our 'need for speed', the less we feel willing to wait for things.
Over the last two years, we have all experienced unprecedented seasons of waiting. New Zealand has been paralysed by lockdowns and Covid-19 outbreaks, while we wait and hope for this pandemic to leave us. Last year my family had to wait two weeks to buy toilet paper when the shelves went bare. Thus, waiting has never been more relevant.
When we think about waiting, we tend to equate it with passivity—watching paint dry, or the clock tick. However, when the Bible speaks of waiting, it is often in the context of what happens in the waiting (Roman 5:3-4). While we wait, and assume we are doing nothing, God is using the wait to change us.
Some of the key Biblical characters - Abraham, Moses, Joseph -had to practise the art of waiting. God's promises often took them on a journey which prepared them for what was to come.
On reflection, the best things in my life happened after a period of waiting. I waited for my husband, I waited for my children, for houses, for jobs—for everything that matters. Even though I felt frustrated and impatient at the time, I see now that those things came in God's timing—when it was right. I'm learning that waiting on God is an important part of my Christian walk, and that God uses those times to prepare us for the fulfilment that is to come.
Though life is busy and full, and the world is more uncertain than ever, as we approach Christmas, take this time to be more intentional about waiting. Advent is the season of expectation, where we prepare for God's fulfilment. Make space for it, and to be present in it.
Taryn Dryfhout, Professional Teaching Fellow


We have prepared an activity based on the theme of each week of Advent. You can download this week's right here.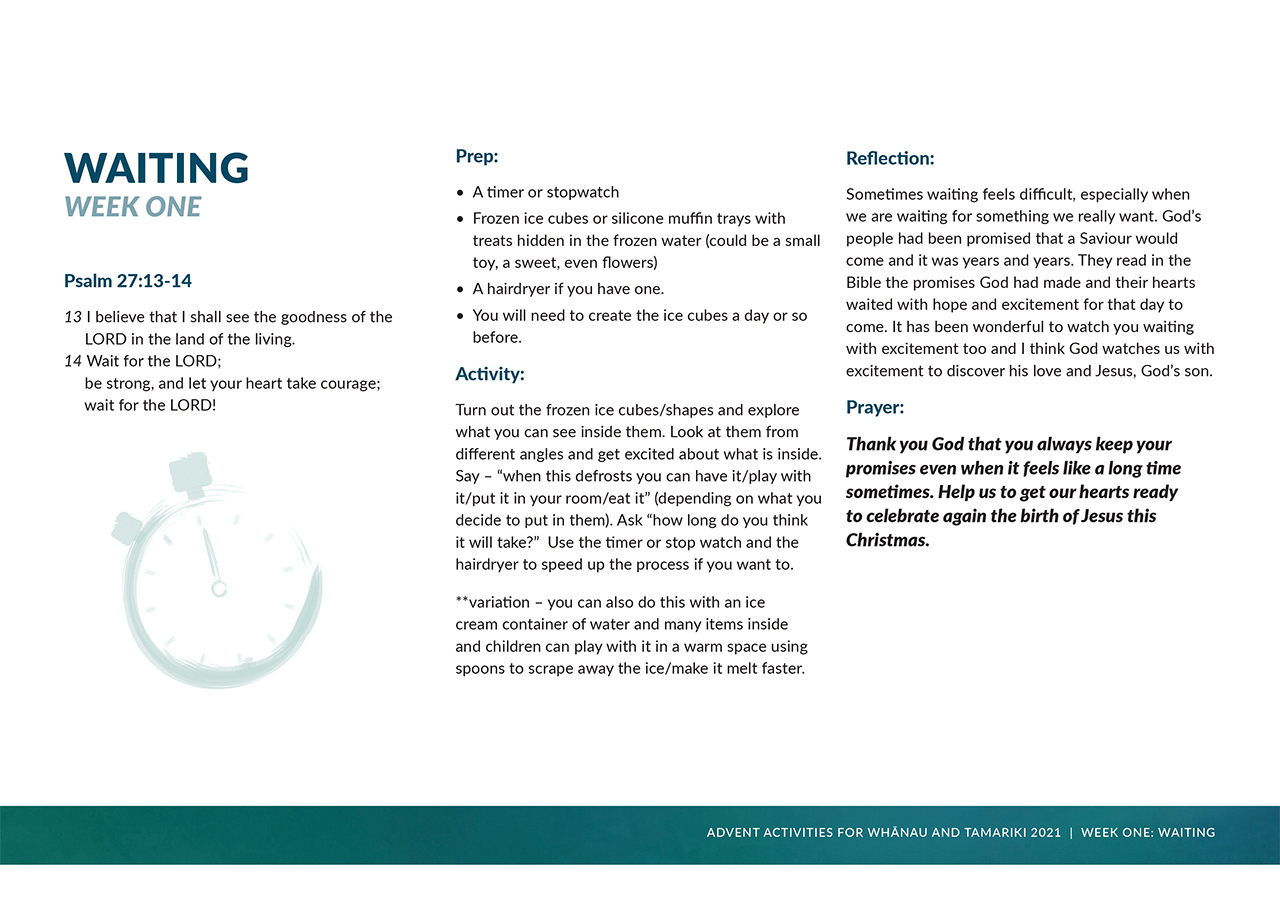 These may need amending to suit the age and stage of those in your whānau but we hope they will offer you an opportunity to engage in this season simply and meaningfully with your tamariki. You might come up with new variations!

We would love to see pictures of you and your whānau engaging with Advent – please share them on Facebook or Instagram and tag us so we can see!



An advent karakia:
As we get ready for Christmas we remember, loving God, that in Jesus you came to live with us and rescue us. Jesus, we think of you as a little vulnerable baby, and we remember you know what it is like to be a child like us.


Some churches and families light candles in an advent wreath for the first four Sundays of Advent. In this tradition, each candle represents a different theme in the weeks leading up to our celebration of Christ's arrival: Hope, Peace, Joy, and Love. The first candle is lit on the first Sunday, and then every subsequent Sunday another candle is lit until all are lit.
Burning candles are a symbol of our prayers rising to God. And they represent God's presence with us. They also invite us to pause and reflect.

Make a wreath at home with your bubble with 4 different candles, or light one single candle each week while you read and reflect on Scripture and Jesus' coming.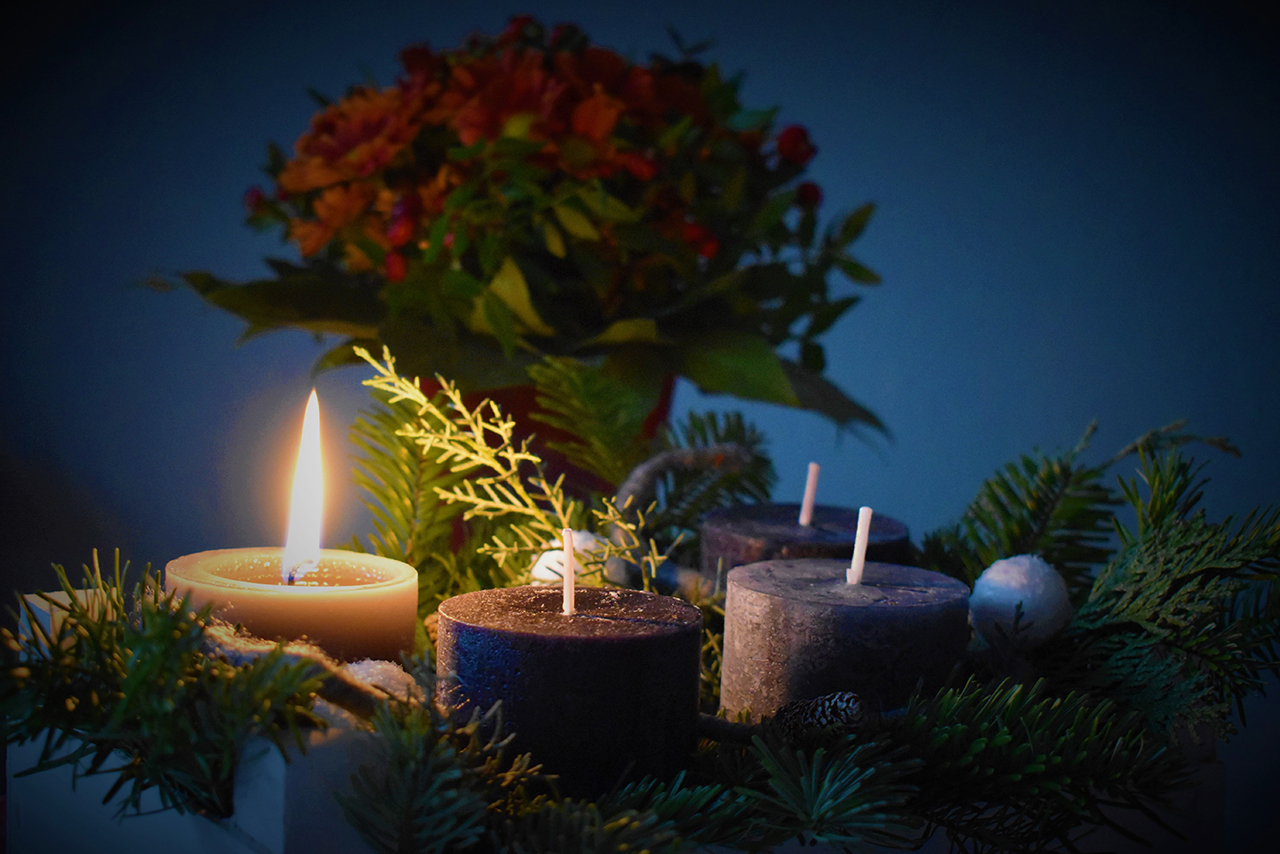 You can read this prayer or say one of your own:
HOPE
Light the candle.
Loving God, as I light this candle, I pray that hope will be lit in my heart. As I prepare to receive Christ again, help me to be faithful in hope, to know that you love the world and sent Jesus to save it. I pray that you will keep the fire of hope burning during Advent. Amen.

A Prayer of Waiting
"The star for which the world is waiting,
without yet being able to give it a name,
or rightly appreciate its true transcendence,
or even recognize the most spiritual and divine of its rays,
is, Christ himself,
in who we hope."
(Teilhard de Chardin, Le Milieu Divin, 1960).
It is you Christ, for whom we have waited without knowing it, and in meeting you we know who we really are – your people.
Again this year, we stop to wait, in hope, in expectation of you coming to us in all humanness, in meekness and humility.
Our spirits patiently wait in expectation of your coming to us, Emmanuel.