16 February 2014
Leadership Changes at Laidlaw
We are delighted to welcome two not-so-new faces into positions of leadership at Laidlaw College – Chris Hannen, as Director for the Christchurch campus and Stephen Garner, as our new Head of School for Theology, Mission & Ministry.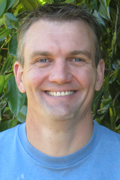 Chris has a background in commerce and charted accountancy, and worked for Ernst & Young for many years. In July 2010, Chris joined World Vision as the South Island Regional Manager and was responsible throughout the South Island for World Vision's engagement with churches, schools and stakeholders. Chris also holds a Bachelor of Ministries from Laidlaw College and is currently studying towards a Master of Theology through the Laidlaw Graduate School. Not only is Chris one of our Alumni, but he has also been a member of the Christchurch Campus Advisory Council since 2007. He is married to Belinda and they have three children. They all live in Christchurch and attend Life Church.
It is Chris' hope to sustain and nurture the rich heritage of the Christchurch campus – its quality teaching and training for ministry and life, insightful and stimulating research and vibrant and inclusive community of scholars and students. He feels both privileged and humbled to take on the role of Director of Laidlaw's Christchurch campus – a place that has had such a transformative influence in his own life. He is looking forward to engaging with church leaders and other stakeholders of the campus, getting to know the current students and welcoming new students to the campus this year.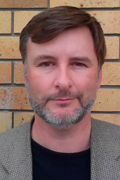 Stephen came to his theological studies from a background in Computer Science research and industry experience in software engineering with the desire to explore the integration of Christian faith with everyday life. He graduated with a Bachelor of Divinity from Laidlaw College (then BCNZ) and a PhD from the University of Auckland looking at Christian responses to new technologies. His research is primarily connected to theology in dialogue with science and technology, as well as religion, media, popular culture and public theology.
Prior to recently joining the Laidlaw faculty, Stephen has been involved with theological education in a range of places and capacities including Carey Baptist College, Laidlaw's Centre for Distance Learning and Good Shepherd College. In 2008, Stephen joined the University of Auckland's School of Theology as a lecturer in Practical Theology and as Undergraduate Director. For the latter part of 2013 he served there as the acting Head of School. He represented the Presbyterian Church from 2008 – 2011 on the Interchurch Bioethics Council, and is currently in his second term on the Presbyterian Church of Aotearoa New Zealand's Leadership Subcommittee. Stephen is married to Kim and they have four children, and they live in West Auckland and worship at Massey Presbyterian Church.
With a love for practical theology and making sense of the Christian faith within our modern world, particularly our rapidly changing technological environment, Stephen is excited to engage with students who are training for life and ministry in that world. He is looking forward to developing the research climate at Laidlaw, and bringing academic leadership and institutional knowledge that will greatly benefit the College through best practices for student support, teaching and academic administration. Stephen envisions a long term investment of his time and energy at Laidlaw College, assisting the College to effectively engage with and serve the Church and the wider New Zealand community.
We are thrilled to have both Chris and Stephen on board and know that our Laidlaw community will be enriched by their wisdom, leadership and expertise.