21 September 2014
Together Again - National Alumni Gatherings 2014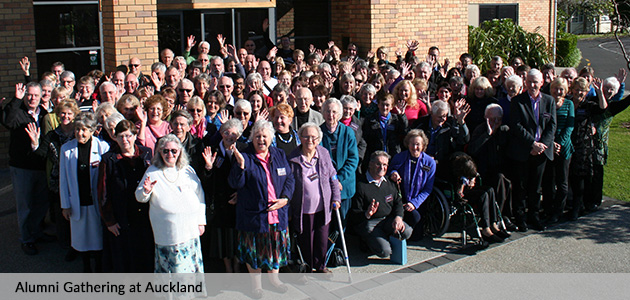 Graduates from every decade since the 1940s gathered in Auckland and Christchurch on consecutive weekends in August 2014 (9 and 16) to attend Laidlaw College's annual National Alumni Gatherings.

We were delighted that Dr Helena Stretton (former Dean of Women and Lecturer in Christian Education) was able to make the trip from Adelaide to attend both gatherings, and to have Professor Chris Marshall back with us as keynote speaker.
Dr Rod Thompson (National Principal of Laidlaw College) addressed the topic, "Peace in David's Kingdom?", looking at some of the approaches we can take to help make sense of Old Testament war and violence. How do we handle a passage like 2 Samuel 8:1-2 where the decision on whether a defeated Philistine would live or not was measured by a length of cord?
Chris Marshall's first session unpacked the themes of Ephesians 4:1-6, with the challenge to the Church that peacemaking and reconciliation are not simply activities it must engage with – they constitute its identity as the body of Christ and lie at the heart of its mission. In his second session, Chris focused on the Parable of the Good Samaritan, with its stark challenge not simply to receive eternal life but to do it in a violent and cruel world.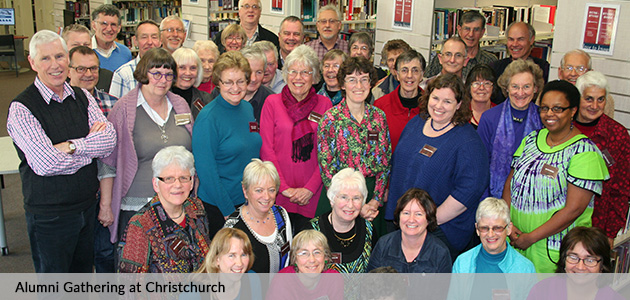 Later in the day there was opportunity for alumni to share their stories. The alumni (including ex-staff members) who shared at the Auckland gathering were videoed, and their stories can be viewed on Rauhitanga, the Laidlaw alumni site. A powerpoint presentation showed a snapshot of graduates and what they are currently doing, and gave a glimpse of the spread of our alumni in various ministries across New Zealand and the world.
We'll give the final word to some who attended – a few reflections:
"The whole day was so good, hard to pick a highlight"
"Most excellent day"
"I'm going away with heaps to think about and research"
"Greatly blessed, informed and encouraged"
"As a pastor in fulltime ministry, I find these days spiritually and mentally refreshing. Thank you so much"
"A great day. Enjoyed catching up with people during my time at BCNZ. I look forward to attending again next year"
If you would like to watch videos of both Rod's and Chris' presentations, please click play on the videos below.
---