24 June 2015
Exploring Indigenous Theology at Laidlaw College
In 2014, Laidlaw College introduced an Indigenous Theology track as a part-time option in its Graduate Diploma in Theology programme. Drawing upon multidisciplinary quality teaching, learning and research, the Indigenous Theology track draws students into an exploration of the Gospel in and through indigenous contexts. In doing this, it aims to contribute to the growth and development of Māori, Pacific and Indigenous peoples, and indigenous approaches to Christian theology.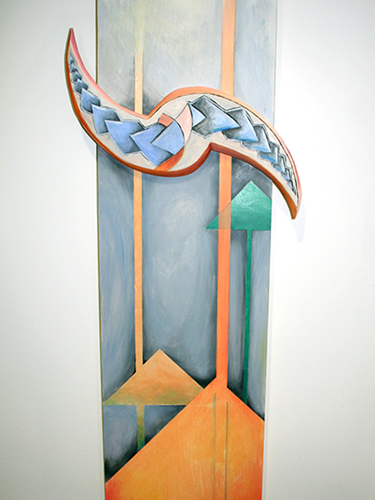 Semester Two, 2015, continues with a focus on Māori theology and introduces students to 'Wairuatanga' - Christian indigenous interpretations of the interface of the spiritual and the material. Insights are collected from a range of sources including Māori art, literature and film, and the Old Testament prophets, the New Testament, and the Māori prophets.
This course may be taken as part of a Laidlaw undergradute degree or graduate diploma. Options to take the course for credit outside of a programme (Certificate of Proficiency) or as a non-formal course for interest are also available.
Course/Track pre-requisites and co-requisites
Entry into the programme and/or courses is with the approval of the Head of School (Theology).
If you would like to know more about Indigenous Theology at Laidlaw please contact the course co-ordinator, Dr Moeawa Callaghan.