05 September 2016
Five Themes from Luke's Gospel
In August, Laidlaw College hosted a Leaders' Day in Christchurch with guest speakers Dr Darrell Bock and Dr Sarah Harris. The day was run at Northcity Church and had 70+ church leaders attend, along with some Laidlaw students studying Luke this semester. There was great feedback from those who attended.
Five themes of the Gospel According to Luke were covered during the day. The sessions were audio-taped and available below:
God Keeps His Promises (Darrell Bock)
Jesus from the earth up (Darrell Bock)
The core of the gospel (Sarah Harris)
Reconciliation (Darrell Bock)
Biblical ethics (Darrell Bock)
Audio Recording
Sessions 1 and 2: Jesus keeps His promises; Jesus from the Earth up
Sessions 2 and 3: The core of the Gospel; Reconciliation
---
About the Presenters
Dr Darrell Bock is the Executive Director of Cultural Engagement and Senior Research Professor of New Testament Studies, Dallas Theological Seminary. He is the author of over 30 books, including well regarded commentaries on Luke and Acts, studies of the historical Jesus, and work in cultural engagement as host of the Seminary's Table Podcasts. He was president of the Evangelical Theological Society (ETS) for 2000–2001, is a consulting editor for Christianity Today, and serves on the boards of Wheaton College and Chosen People Ministries. His articles appear in leading publications, and he often called upon as an expert for the media on NT issues. He has been a New York Times best-selling author in nonfiction and is elder emeritus at Trinity Fellowship Church in Dallas.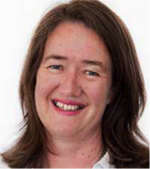 Dr Sarah Harris is Lecturer in New Testament at Carey Baptist College. Her teaching and research interests include Luke-Acts and Gospel scholarship, while she is enjoying broadening out into Pauline scholarship. Her PhD thesis, The Davidic Shepherd King in the Lukan Narrative is forthcoming in the Library of New Testament Studies series (T & T Clark). Sarah thinks that Luke has much to teach us about the challenges of the gospel in privileged society and Jesus-centered leadership.