14 January 2016
Introducing Laidlaw's New Leadership Team
With the return to Australia of Principal Rod Thompson, we are pleased to announce the appointment of Stephen Garner - Head of the School of Theology, and Nigel Smith - Head of the School of Social Practice, as co-chairs of the Senior Leadership Team at Laidlaw for a period of one year. Graham Burt, Chair of the National Governing Council (NGC), will operate as Executive Chair during this period.
This appointment is made with the full support of Laidlaw College's NGC and the College's Senior Leadership Team.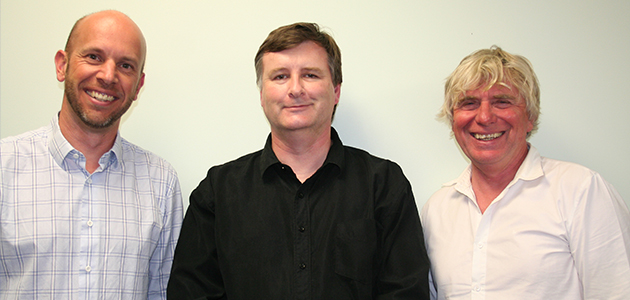 From left to right: Nigel Smith, Stephen Garner and Graham Burt


The Appointments Committee will undertake a further Principal Search, with the goal of an appointment towards the end of 2016.
The new roles that Stephen and Nigel will undertake as co-chairs are not a 'holding pattern' appointment. Rather, this decision has been taken by the NGC to allow strategies already in place to continue with ease, as well as the development and implementation of new initiatives currently under discussion.
We anticipate a very strong year ahead for Laidlaw College, and are looking forward to seeing the contributions from this highly skilled management team - ably led by Nigel and Stephen - come to fruition, building on the superb platform established by Rod Thompson.