12 December 2016
Laidlaw's New National Principal!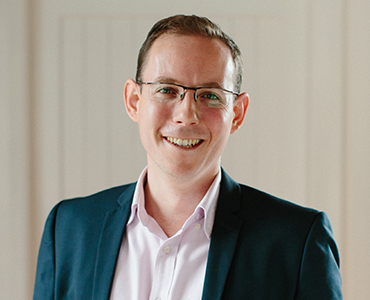 We are delighted to announce that Laidlaw College has appointed a new National Principal.
Dr Roshan Allpress, currently Senior Fellow for the Venn Foundation, will take up this role in February 2017. A meeting of Laidlaw members in late November overwhelmingly ratified a motion from the College's National Governing Council to appoint Dr Allpress.
NGC chairman Graham Burt told members Dr Allpress stood out for his vigour, his forward thinking, and his engagement with a significant number of people and organisations, both in New Zealand and globally.
Dr Allpress holds a doctorate in History from the University of Oxford. Prior to completing his doctorate, Roshan was the Founding Manager and CEO for the Compass Foundation (now part of Venn). He is currently teaching in the Foundation's residential and wider programmes, and consulting to a variety of Christian organisations. He is married to Lottie and they have two young daughters, Esther and Zoe.
Roshan is excited to be joining the Laidlaw community, and to help shape the direction of the College over the coming years. He writes that he longs to see Aotearoa New Zealand led by people who are both deeply faithful and whose lives bear the fruit of a cultivated Biblical imagination. "In Laidlaw College I see an institution and community who embody that longing, and I consider it a privilege to be able to be part of that."
In 2017 Laidlaw College will be celebrating its 95th year. As we thank God for his faithfulness to us over these nine decades, we look forward to seeing the College continue to flourish under Roshan's leadership.
We welcome Roshan, Lottie and family to the Laidlaw community!