19 December 2017
Exciting initiatives took place at Laidlaw College this year around the support of our Pasifika students. A Pasifika Council was launched – the Council consisting of Pasifika leaders in church and community, together with experts in the areas of theology, education and counselling. With the Council's help and advice, the goal is to raise the level of success and enjoyment of study of our Pasifika students, who now make up a significant part of our overall roll in Auckland.
A lounge on our Henderson campus was renamed the Moana lounge and is open to all students, but with a Pacific feel. It's a place where students can be themselves, find academic and pastoral support, hold prayer meetings, enjoy sharing food together, and attend customised workshops. One such workshop, "Beyond the Reef", seeks to help students work on issues arising from their earlier schooling which have caused blockages in their tertiary study. The workshop is holistic, dealing with emotional, spiritual and academic issues, and includes personal prayer for students. The Moana lounge was dedicated at a special ceremony in September, with the whole Laidlaw community treated to a Pacific feast and entertainment. Guest speaker was HRH Princess Mele Si'uilikutapu Kalaniuvalu, Princess of Tonga, one of the inaugural members of the Pasifika Council.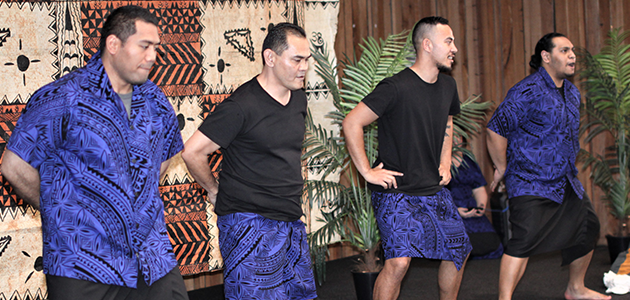 The Princess was also an honoured guest at an event last month celebrating Pasifika achievement. Students and their families joined Laidlaw staff over lunch to mark the successful completion of their studies. It was a significant moment, with a number sharing the obstacles they had overcome to reach this point.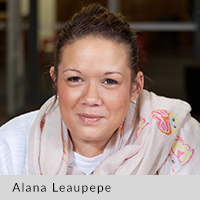 One such student was Alana Leaupepe, of Samoan-European heritage. School was not a positive experience. As she puts it, "I was one of the struggling kids" and dropped out in Form 4. Yet, despite those experiences, her dream since she was a child was to become a teacher. She took a job as a teacher aide at a local school and was in that role for five years – thinking that was the closest she would ever get to her dream. It was the staff of that school who encouraged Alana to train as a teacher. She didn't think she could do it, but she enrolled at Laidlaw and surpassed her expectations by becoming an A student! In her second year of study in 2016 she was a recipient of the Arnold Turner Prize, recognising her academic performance and overall contribution to the Laidlaw community. Her potential to become an excellent teacher was recognised by the New Horizons for Women Trust who granted her a scholarship that same year. The mother of two school-age children, Alana has demonstrated great focus and dedication to complete her Bachelor of Teaching degree. In 2018 her dream will become a reality as she starts her new job teaching a Year 7/8 composite class at a local West Auckland intermediate school.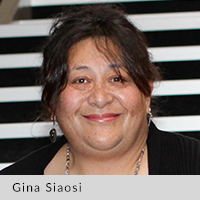 The driving force behind many of our Pasifika initiatives is Gina Siaosi, a Samoan and Laidlaw graduate with a Bachelor of Ministries degree. Gina has the dual role of Academic Support/Pastoral Care, and Pasifika Ambassador, which includes seeking to build relationships with the Pacific community. She already has a significant presence in the Pasifika community, as a pastor and Founder of the Pacific Women's Christian Association. Gina has gathered other Pasifika students and staff to help with strategic planning, to generate ideas and help run events.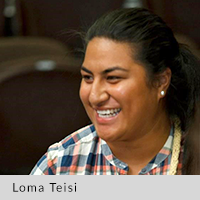 Gina is familiar with many of the barriers preventing some of our Pasifika students from succeeding academically – one barrier being a lack of confidence. Gina recounts the story of Loma Teisi's early beginnings as a Laidlaw student in the counselling programme. Gina met Loma when she started at Laidlaw's Manukau Campus. "Loma was worried an assignment wasn't good enough and had almost decided not to hand it in. I looked at it and told her, 'If you keep going on this track, you'll end up with an A. You're better than you think.'". Later, Loma contacted Gina to tell her, "I got an A". Loma has continued to succeed at her counselling studies, and in 2018 will enter her final year of her degree. Alongside her studies, Loma serves as a youth leader in the church her father pastors, and she has set up a ministry called "Kingdom Challenges" which uses performing arts to reach young people with messages of hope and salvation. She also has a significant event to attend in January – her wedding!
With these initiatives becoming more firmly established in 2018, and new ideas flowing, we look forward to hearing more stories of overcoming barriers, of exceeding expectations, and of realising dreams from our Pasifika students!