02 January 2018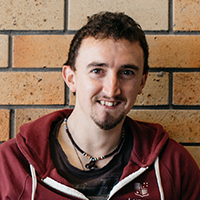 About to embark on his first teaching job, Andrew Rush marvels at the way God has shaped and moulded him to this point. Growing up, "I was a small town boy who didn't aspire to much. I wasn't great socially, was never much of a leader and was quite passive." He came to Auckland to do a music certificate, followed by a certificate in electrical engineering and then worked for a few years in Palmerston North, never really sure where he was heading. While in Auckland he had been in a band with some Laidlaw students and their conversations had sparked an interest in theology. Feeling that God was calling him back to Auckland, he decided to pursue study in theology and arrived at Laidlaw in 2014. He had grown up in a Christian family but felt the need to sort out for himself what he stood for. The one year Diploma in Biblical Studies not only gave him a firm foundation for his faith, but fuelled a passion for mission. While doing an internship with Interserve he realised the huge value education had in terms of transformation and relationship. He got involved in youth work in a local church in Auckland which helped cement a desire to work with young people.
Teaching was something Andrew had never considered before – even though a number of family members were teachers. His brother had completed a Laidlaw teaching degree and Andrew decided if his brother could do it, then so could he! During the three years of study towards a Teaching degree he did short-term trips to Bougainville each year to help develop and encourage youth workers. He also found himself elected on to the Student Leadership Team at Laidlaw and ended up serving for three years, two as Student Co-President.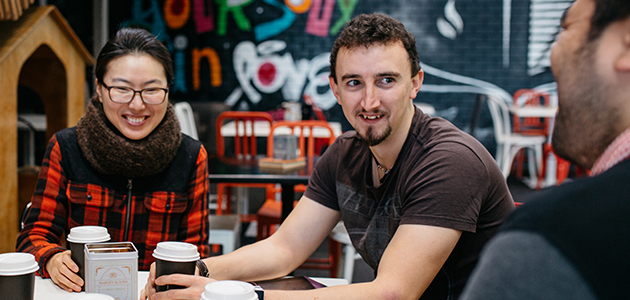 His missional heart is shared by members of a band that he's been drumming for since arriving at Laidlaw. Vanguard is a Christian progressive metal band, spreading the message of hope in places where Christ isn't found. The band has started a ministry called OMG (Outreach Metal Gig) where free food and music is offered by Christian bands seeking to authentically bring the hope of Christ into the raw issues of addiction and depression.
A Laidlaw paper on Mercy, Justice and Social Transformation and another on Critical Pedagogy were hugely impacting on Andrew's philosophy towards education. He's passionate about helping his students become critical thinkers and to critique the world around them – to realise they are their own person, and to see there is value in the other instead of chasing the Western individualised dream. He's fallen in love with a Maori proverb:
He aha te mea nui?
He tangata, he tangata, he tangata.
Which, translated, means:
What is the most important thing?
It is people, it is people, it is people.
For Andrew, his people in 2018 will be a class of Year 2s at Freyberg Community School in Te Atatu. One day, his dream is to use his teaching skills overseas in a mission context.