18 January 2018
Denise and Dave Tims are directors of UNOH NZ (Urban Neighbours of Hope NZ). This article on postcolonial theology, written by Denise, is included in their latest newsletter Word on the Street.
Denise offers a reflection based on her faith experience and on the Laidlaw Indigenous Postcolonial Theology course she attended in 2017.
---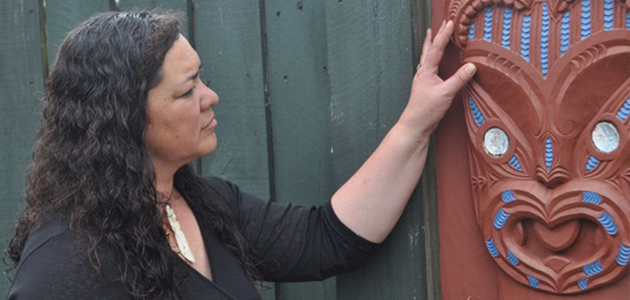 by Denise Tims
For many indigenous people, colonial oppression has impacted their personal story and whakapapa for many years, as well as silenced their voice in particular settings. Growing up as a child and hearing my grandmother share, how she was strapped for speaking her native Te Reo Māori tongue at school, saddened me. I became very aware at a young age that New Zealand was a country of injustice. During the 1980s, I studied Japanese and French at High School and noticed then, that there seemed to be higher prestige given to these languages in comparison to Te Reo Māori. I later found, that during my years at school, the government had a scaling system that would lower grades for those who had chosen to take Māori as a language in Year 11 (5th Form – School Certificate). How unjust is this.
This year, at Laidlaw College, we studied postcolonial theology; "Postcolonial" relating to "post invasion" instead of "post independence." We returned to the history of our own country to uncover truth, that now included an indigenous perspective. For many theological institutes, this is new ground. R.S. Sugirtharajah states that this move to look at postcolonialism has only became more prominent since the 1990's.
I think postcolonial theology is an area of study that has the potential to be a prophetic tool that can lead to truth, repentance, forgiveness and reconciliation. It is certainly a topic that can be incredibly challenging and confronting. My hope is that we have the courage to walk down this road together, so that truth from both sides can lead to wholeness. History reveals that every culture has not escaped the tangled web of colonisation. Author, Brigitte Kahl refers to power between different people where one feels and implements actions of superiority over another. Romans 3:23 reminds us that, we "all have sinned and fall short of the glory of God." It is this reminder that calls us to our knees and challenges us to reflect upon our human nature. "We are all made in the image of God" and it is this that we need to remind ourselves of. In God's eyes, we are all valued, special and treasured.