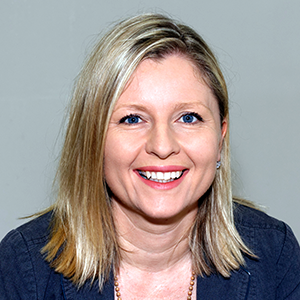 Christina Partridge
Academic Services Director
Christina is the Academic Services Director and a member of the Senior Leadership Team.
Christina leads the Centre for Learning which provides a wide range of services for students. This includes the Student Services department, who manage admissions and enrolment right through to grades and graduation; Student Support which provides academic and study assistance; and Library and Information Services. Christina is also responsible for managing Laidlaw's relationships with the New Zealand Qualifications Authority (NZQA) and the Tertiary Education Commission (TEC) including compliance and registry requirements. She is also responsible for the implementation of academic policies and procedures to ensure the quality of Laidlaw's academic programmes.

Christina is married to Jared and they have two (energetic) school aged children. They love camping and a whole range of outdoor adventure activities, particularly skiing. Christina is also a crossfit devotee and loves the challenge of lifting heavy weights and the variety and intensity of the workouts. The Partridges are members of Cityside Baptist Church and live in the beautiful Waitakere Ranges.