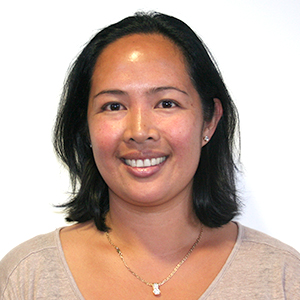 Eunice Price
Lecturer – Education
BA/BCom, Grad Dip Teaching, MProfSt (Hons)
Eunice is a lecturer in teacher education and has had extensive experience as a primary school teacher, teaching students from Year 2 to Year 8 level. She has fulfilled various roles including ICT and pedagogical leadership, ICT mentoring, Assistant Head of Faculty (Year 7/8), Resource Teacher of Learning and Behaviour, and Gifted and Talented Education programme leader. In 2012, she completed her Masters in Professional Studies (Education) and is currently completing her PhD. Her research interests are in the fields of Gifted and Talented Education, girls and achievement, Critical Pedagogy, Critical Literacy and new media. Eunice currently sits on the giftEDnz board, the national body supporting all professionals working to support gifted students, and is co-editor of their quarterly e-magazine, giftEDnewz.
Publications
Current
Gaerlan-Price, E., Wardman, J., Bruce, T., & Millward, P. (In Press). The juggling act: A phenomenological study of gifted and talented girls' experiences with Facebook (in preparation, to be revised and re-submitted to Roeper Review).
2015
Gaerlan-Price, E. (2015). Meet, prey, like: A study of gifted girls' interactions with social media. APEX: The New Zealand Journal of Gifted Education, 19 (1).
Price, E. (2015, May 6). The impact of social media on teenage girls. EdTalks. Video retrieved from http://edtalks.org/speaker-videos/Eunice%20Price.
2013
Price, E., Wardman, J., Bruce, T., & Millward, P. (2013). The tension of attention: What it means to be a gifted and talented girl in a social media-saturated world. Australasian Journal of Gifted Education, 22 (2).