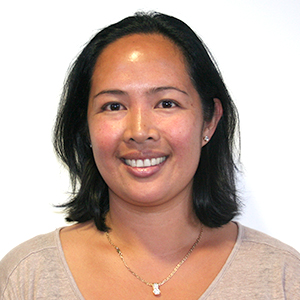 Eunice Price
Lecturer – Education
BA/BCom, Grad Dip Teaching, MProfSt (Hons)
Eunice is a Lecturer fo the School of Social Practice - Teaching and teaches the subjects of Critical Pedagogy and Teaching as Inquiry.
Critical Pedagogy and Teaching as Inquiry are third year courses that encourage students to engage in praxis - a cycle of thinking theoretically, reflecting critically, and acting in response to their reflections. Eunice is passionate about these subjects, particularly as they challenge students' ideas about education, looking particularly at the sociopolitical and ideological influences at play in our work. These courses can be intellectually challenging and personally transformative as we consider how our role as teachers can bring about hope and change in the lives of our students and in the education system at large.

Eunice's research interests include the sociology of education, gender and education, gifted and talented education, critical theories in education, critical media literacy and social media. She is currently completing her PhD in gifted, talented and high achieving girls and social media.

Eunice is married to Phillip and together they have a 7 year old daughter and a 1 year old son. Eunice was working full time as a primary school teacher in a variety of schools until they had their first child. Since then, she has worked part-time in primary schools, completed her Masters and is now completing her Doctorate while lecturing at Laidlaw. She was heavily involved in her church youth group and worship team until their second child decided to make a surprise appearance. Now she spends her time trying to keep up with her family.

Publications
Current
Gaerlan-Price, E., Wardman, J., Bruce, T., & Millward, P. (In Press). The juggling act: A phenomenological study of gifted and talented girls' experiences with Facebook (in preparation, to be revised and re-submitted to Roeper Review).
2015
Gaerlan-Price, E. (2015). Meet, prey, like: A study of gifted girls' interactions with social media. APEX: The New Zealand Journal of Gifted Education, 19 (1).
Price, E. (2015, May 6). The impact of social media on teenage girls. EdTalks. Video retrieved from http://edtalks.org/speaker-videos/Eunice%20Price.
2013
Price, E., Wardman, J., Bruce, T., & Millward, P. (2013). The tension of attention: What it means to be a gifted and talented girl in a social media-saturated world. Australasian Journal of Gifted Education, 22 (2).