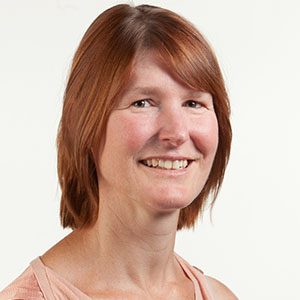 Naomi Quirke
Academic Operations Analyst
BA, MPhil (Engineering), GradDipTh
Naomi manages Laidlaw's online learning system and its integration with the student management system and Office 365, and helps staff with their use of the systems.
Naomi is committed to enabling students to have easy and timely access to services, information, courses and course materials regardless of their circumstances, course differences and the changing environment. She endeavours to provide, develop, and upskill staff with both educational and administrative tools to do their jobs well, and to clarify and smooth out academic processes.

Naomi has been part of the Laidlaw team for 10 years, first working with students providing academic support, then supplementing this with the development of online courses, finally focusing more on information systems and processes. She has a BTheol (Adv. St.) from Laidlaw - achieved through online courses as well as campus ones - which gives her a good background into the pleasures and problems experienced by Laidlaw students. She also has an MPhil (Engineering) from the University of Auckland, followed up by OR and Business Analysis experience which provides a foundation for her systems work.

Naomi likes learning new skills and completing projects - so her interest list keeps changing. At present, Naomi attends Avondale Baptist Church, and is serving on the Baptist Womens Board of the Baptist Union. She likes reading SciFi novels and computer gaming, is somewhat motivated to do gardening and developing her Maori and NT Greek, wants to do more stain glass window creation, and enjoys lazily wandering around cities and the countryside, eating at restaurants and cafes with friends and family.