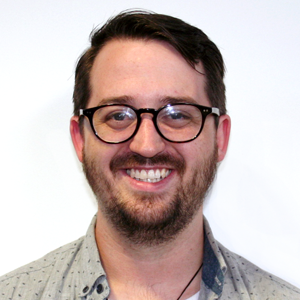 Phil Cope
Student Support Adviser (Flexible & Distance Learning)
Phil is the Student Support Adviser for Flexible and Distance Learning Students.
Based on the Henderson campus, Phil is the first port of call for academic support for students studying via Distance Learning. Assisting students in planning their studies, monitoring their academic progress, and providing help with assignments and study skills; Phil is ready to help students achieve their academic goals at the click of a mouse or dialing of a phone. Flexible students on campus at Henderson, can pop in to see Phil anytime during the day.

Phil graduated from Laidlaw in 2012 with a BTheol, where after a short OE, he joined the team at Manna Christian Stores, resourcing Christians in the West Auckland area as Manager of the Henderson branch. His love of theology and appreciation for Student Support during his time of study led him to this role.

Phil and his wife have been 'soldiering' at The Salvation Army since a young age, where they've been involved with youth work, music team and soon, young families!
Phil is also a massive nerd, amassing an office full of books, Lego and memorabilia from many well loved Sci Fi and Fantasy series.