Wānanga Symposium Key Speakers
Prof. Tony Ballantyne is a prominent scholar of colonialism and the British empire, while Dr Monty Soutar and Bradford Haami are leading New Zealand historians who both draw on a deep knowledge of their own tribal traditions in engaging with big themes in our history, including Christianity, culture, and colonialism.
You can find out more about these speakers below: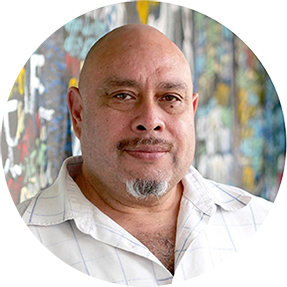 Bradford Haami
Ngāti Awa/Ngāti Kahungunu/Kai Tahu/Tūwharetoa
Laidlaw College
Bradford Haami is a journalist/author by trade and has published 11 books and a number of essays associated with mātauranga Māori, Māori biography and indigenous theology. He received the Michael King Writers in Residence award in 2010 to write a book in conjunction with Dr Ramari Stewart on traditional Māori encounters with marine mammals-whales (forthcoming, Te Papa Press, Wellington). He also self-published Ka Mau Te Wehi Taking Haka To The World, the biography of Māori performing arts doyens Bub and Nen Wehi - receiving the 2013 Ngā Kupu Ora Best Māori Biography of the Year Award. His most recent works are Urban Maori: The Second Great Migration (Oratia Media, 2018) and Bringing Culture Into Care (Huia Publishers, 2019). He is also currently writing two additional biographies on contemporary and traditional Māori leadership. He has also been a mātauranga Māori consultant for museum exhibitions at Auckland Museum and Te Papa, Wellington. He has served on a number of boards and Māori councils. He lectures in theology and mātauranga Māori at Laidlaw College/Te Wānanga Amorangi.
Dr Monty Soutar, ONZM
Ngāti Porou/Ngāti Awa/Ngāi Tai ki Tāmaki/Ngāti Kahungunu
Dr Monty Soutar has worked as a school teacher, soldier, university lecturer, Senior Historian for the Ministry of Culture and Heritage, Director of the Tairawhiti Museum in Gisborne, Chief Executive of Te Runanga o Ngāti Porou, and as the World War One Historian in Residence at Auckland War Memorial Museum. In 2015, he was awarded the New Zealand Order of Merit for services to Māori and historical research. He continues to serve on the Waitangi Tribunal. He has a research background that spans almost forty years, in which time he has had access to closely guarded tribal and family manuscripts. His doctoral thesis explored the advent of Christianity amongst Ngāti Porou in the nineteenth century. He is the author of two definitive books of Māori military history: Whītiki Whiti Whiti E! Māori in the First World War and Ngā Tama Toa: The Price of Citizenship: C Company 28 (Māori Battalion 1939–1945). In 2021, Dr Soutar was awarded the Creative New Zealand Michael King Writer's Fellowship to write the Kāwai series, a fiction trilogy which looks at the impact of colonisation on New Zealand society.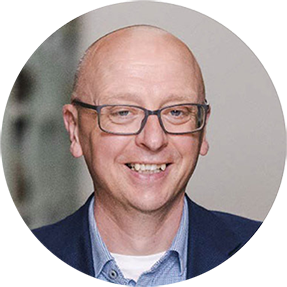 Prof. Tony Ballantyne
University of Otago
Tony is Deputy Vice-Chancellor (External Engagement) at the University of Otago. He completed his PhD at the University of Cambridge and has held faculty positions at universities in Ireland and the USA. Prior to his current role, Tony served as Head of the Department of History and Art History (2011-2015), Pro-Vice Chancellor, Humanities (2015-2021), and was also the Director of Otago's Centre for Research on Colonial Culture.
Tony is recognised as a world-leading historian of the modern British empire, who has also published extensively on colonialism and its legacies in New Zealand. In recent years much of his research has come to focus on the changing place of New Zealand within the British Empire. He has published on missionaries and cross-cultural entanglements, the transformation of knowledge traditions in the nineteenth century, and the abiding consequences of empire and colonisation in shaping contemporary New Zealand.
He was elected as a Fellow of the Royal Society of New Zealand in 2012. He has won both the Mary Boyd and W. H. Oliver prizes from the New Zealand Historical Association as well as the Aronui Medal from the Royal Society of New Zealand.

Prof. Zoe Laidlaw
University of Melbourne
Zoë Laidlaw has been Professor of History in the School of Historical and Philosophical Studies since 2018, having previously worked at Royal Holloway University of London (2005-2018) and the University of Sheffield (2001-2005). Her expertise lies in the nineteenth-century history of the British Empire, and her work encompasses imperial networks and governance; humanitarianism; settler colonialism and Indigenous-settler relations; slavery, its abolition and legacies; the imperial state; commissions of inquiry; and the creation of imperial knowledge. Her most recent book is Protecting the Empire's Humanity (Cambridge, 2021).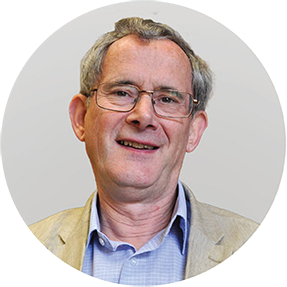 Prof. Brian Stanley
University of Edinburgh
Brian Stanley read history at Emmanuel College, Cambridge, and stayed on in Cambridge for his PhD on the place of missionary enthusiasm in Victorian religion. He has taught in theological colleges and universities in London, Bristol, and Cambridge, and from 1996 to 2001 was Director of the Currents in World Christianity Project in the University of Cambridge. He was a Fellow of St Edmund's College, Cambridge, from 1996 to 2008, and joined the University of Edinburgh in January 2009. Professor Stanley has written or edited eight books and numerous articles, mostly in the field of the history of Christian missions. His most recent book is Christianity in the Twentieth Century: A World History (Princeton, 2018).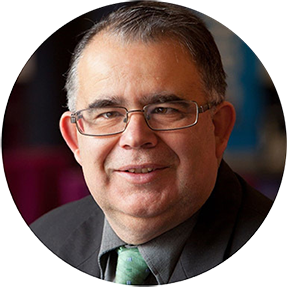 Prof. Dominic O'Sullivan
Te Rarawa/Ngāti Kahu
Charles Sturt University
Dominic O'Sullivan is a New Zealand Māori scholar whose research influence encompasses the disciplines of political science, education and public theology, with indigeneity providing a unifying scholarly theme. The international comparative focus of his work has led to it being influential in shaping indigenous policy in New Zealand and other places. His most recent book is Sharing the Sovereign: Indigenous Peoples, Recognition, Treaties and the State (Palgrave Macmillan, 2021).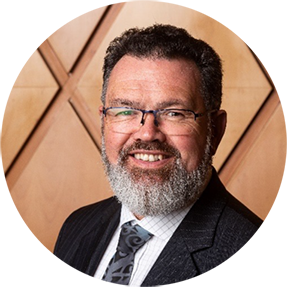 Hon. Justice Sir Joe Williams
Ngati Pūkenga, Waitaha and Tapuika
Justice Williams has an LLB from the Victoria University of Wellington and an LLM (Hons) from the University of British Columbia. He became a partner at Kensington Swan in 1992 and went on to co-found Walters Williams & Co in 1994. In 1999 he became Chief Judge of the Māori Land Court and was appointed Chairperson of the Waitangi Tribunal in 2004. Justice Williams was appointed a judge of the High Court in September 2008, a judge of the Court of appeal in February 2018, and a judge of the Supreme Court in May 2019.

Hon. Justice Sir Joe Williams
Te Tiriti o Waitangi in the Life of Legal System and Constitution

Prof. Brian Stanley
Civilisation, Race, and Culture: Missionary Discourses of Human Difference, their Ambiguities and Legacies

Prof. Tony Ballantyne
Mission and the Languages of Colonisation, New Zealand, 1814-c.1850

Prof. Zoe Laidlaw
Settler Colonial Legacies of British Slavery: Rethinking Humanitarianism in the Antipodes

Ned Fletcher
The Treaty of Waitangi in Imperial Context

Dr. Monty Soutar
He Rākau Whai Hua: the Rise, Fall and Rise Again of Christianity on the East Coast

Bradford Haami
From Paihia to Puehutai: Following William Colenso's Trail to the Manawatū river

Phillipa Wyatt
Christian Humanitarianism in Britain and New Zealand: How the Past Was Lost in the Writing of NZ history

Dr. Samuel Carpenter
A New Biography of Henry Williams: Missionary, Peacemaker, Treaty Translator

Dr. Allan Davidson
Bishop Selwyn, Chaplaincy and the Waikato War

Assoc. Prof. Geoffrey Troughton
Colonialism and the Challenges of Christian Peace

Prof. Michael Belgrave
The Treaty in New Zealand Context

Prof. John Stenhouse
Churches, State and the New Zealand Wars, 1840-1872


Bishop Te Kitohi Wiremu Pikaahu
Christian-Māori Identity in the 21st Century
Prof. Dominic O'Sullivan

Christianity, te Tiriti and Justice Beyond the Bicultural State
Te Hira Paenga
Ka Haku, Ka Haka i Te Tiriti o Waitangi: Song and Haka-Māori Expressions of Te Tiriti o Waitangi
Dr. Roshan Allpress
Nu Tireni in Global Missionary and Humanitarian Contexts, 1806–1842
Māmari Stephens
Religious and Spiritual Aspects of Tikanga Māori and its Interface with the Settler Legal System: an Exploration of Rāhui
Dr. Alistair Reese
The Treaty of Waitangi: A Theological Document in the Public Square



PANELS


Rev. Rosie Fyfe, Rebecca de Jong, global CMS partners
Missiology then and now: the state of the debate
Hana Seddon, Eugene Fuimaono, Dr. Hone te Rire, and Jordyn Rapana
Contemporary reflections on Church, Gospel and Culture in te ao Māori
Rev. Pane Kawhia and Prof. Emeritus Peter Lineham (chaired by Dr. Monty Soutar)
Reflections on Māori Anglicanism, Sir Apirana Ngata and the Price of Citizenship
Take me back to the event listing