Our Christchurch campus sits in the western suburb of Papanui, in a custom-designed building that celebrates learning, community and creativity. The smaller campus and class sizes make study at the Christchurch campus relationally rich, supported by a great library and comfortable lounge area where students and staff can take a break or work together in small groups.
Explore our programmes at the Christchurch Campus
---
Plan a Visit
There's no better way to find out what our Christchurch campus is like, than to visit it for yourself! Come and be a "student for a day" and experience first-hand what our classes, staff and great community are like. We'd love to meet you!
If you would like to become a "Student for a Day" please contact our Admissions office: [email protected] or 09 837 9790.
---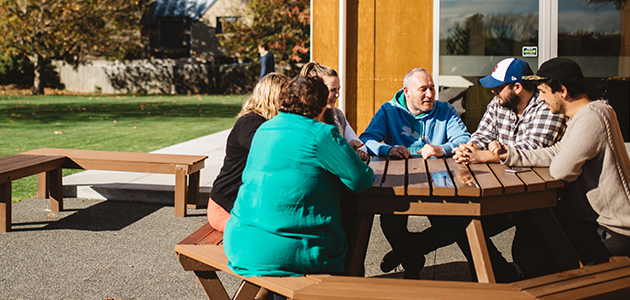 Our Christchurch campus is a warm and welcoming place, and with a community of about 100 students and staff – from different denominations, backgrounds and cultures – the opportunities for genuine friendships and meaningful learning are abundant. We celebrate our unity in Christ and enjoy the richness of our diversity. The campus is well-connected to many local churches, and students and staff are deeply invested in their communities. The Christchurch campus has a fantastic library, a student lounge (plus kitchen) and a great outdoor area for social sports, BBQs and picnics!
No residential accommodation is available at the Christchurch campus, but we have a staff member designated to assist international students with accommodation.
---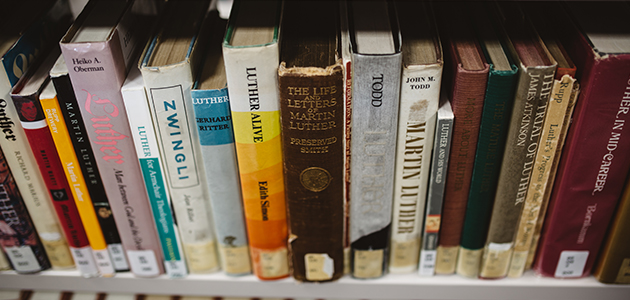 The Libraries on our Henderson and Christchurch campuses are a well-resourced, comfortable and inviting spaces, connecting students with the resources and services they need for a quality learning experience. A mail order borrowing system for distance students and those based at our Manukau campus means students can be resourced no matter where they are in Aotearoa New Zealand.
---
Contact Christchurch Campus
70 Condell Avenue
Papanui
Christchurch 8053
New Zealand
P

+64 3 354 4270 or 0800 999 777

F

+64 3 354 4279

E