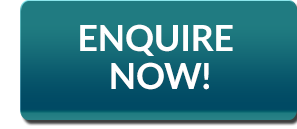 Laidlaw College offers an array of study options, all firmly grounded in a courageous and thoughtful Christian worldview.
You can match a study pathway that best fits your current needs, ranging from Certificates through to rigorous Postgraduate Studies at a PhD level.
You can choose to study at one of our campuses in Henderson, Auckland or in Christchurch, or through distance learning.

Ranging from Certificate through to Doctoral studies, the School of Theology is passionate about seeking wisdom to live faithfully in a fast-changing world. Whether you're seeking to prepare for professional ministry, or deepen your faith in your home or life - Laidlaw's School of Theology offers a programme to fit.
Laidlaw offers a Bachelor of Education (Primary) to prepare our students for effective, thoughtful training in New Zealand primary, intermediate and middle schools in New Zealand and worldwide. We are also offering a Postgraduate Certificate which focuses on Theological Education and will contribute towards the required on-going professional development required of school teachers in New Zealand, including the need to be proficient in New Zealand history and issues related to Te Tiriti o Waitangi.

If you are called to serve others through healing hearts, minds and relationships, Laidlaw offers a uniquely integrated approach to counselling and relational studies. With a Bachelor of Counselling for those seeking to become registered counsellors, Laidlaw provides a comprehensive educational programme for training in this deeply significant care ministry.