---
COMPULSORY STUDENT SERVICES FEE
Laidlaw provides a number of non-academic support services to ensure students have equal access to education and can be assisted during times of unexpected setback or crisis. These range from pastoral care and counselling to more practical provisions of equipment and recreational spaces. All students at Laidlaw are entitled to use these services as required. Recently the Government clarified what types of services are covered by Government funding and what comes under the category of a Student Services Fee.
For more information please click here.
CHECK YOUR FEES FREE ELIGIBILITY!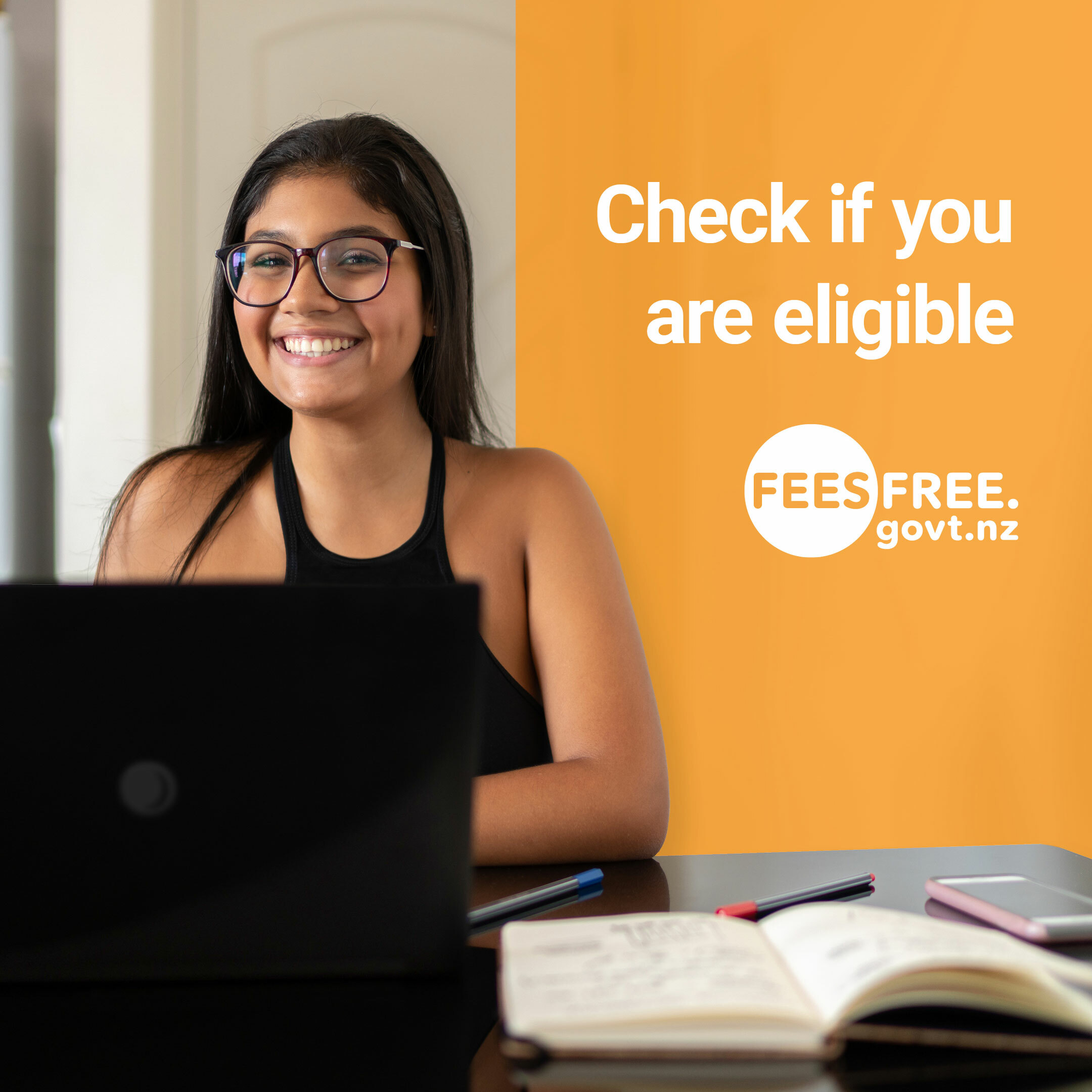 If you are a first-time tertiary learner, or your first tertiary education was covered by the Targeted Training and Apprenticeship Fund (TTAF), you may be able to get up to $12,000 of your fees covered for one year's study or two years' training. If you are eligible, we'll organise payment with the Tertiary Education Commission.
Read a quick guide here, or check if you are eligible by visiting feesfree.govt.nz