30 November 2018
Latest edition of Encounter is out!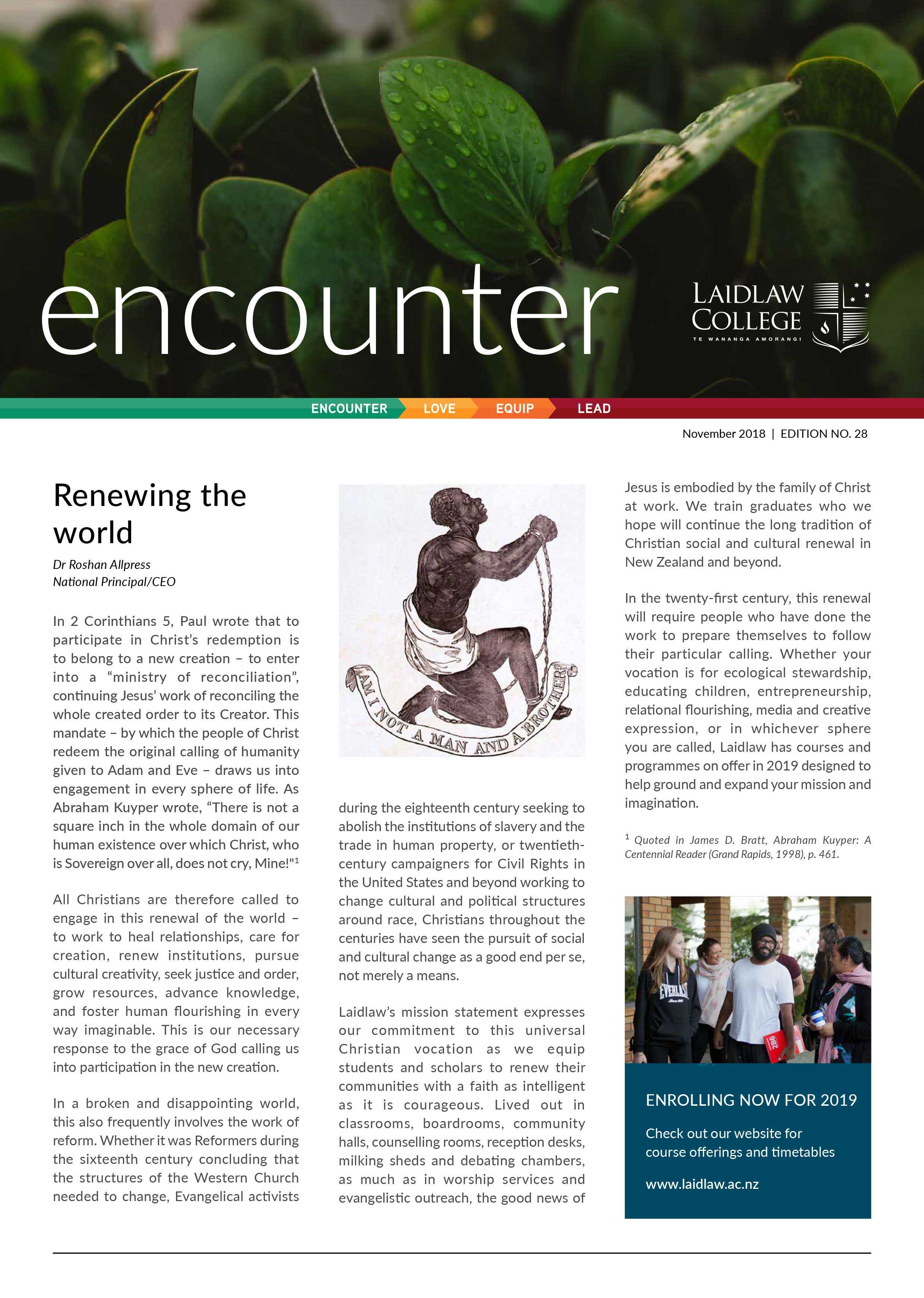 Our latest edition of Laidlaw's Encounter newsletter is now out.
In this edition we take a look at our call as Christians to be engaged in the renewal of our world, and read the stories of some of our graduates who are doing this in a variety of contexts.
Please click on this link to read a digital copy of the Encounter newsletter.
If you have trouble opening any of these links or would like to subscribe to the paper version of Encounter, email [email protected] with your postal address details.