24 February 2017
So…What did you do on Waitangi Day?
A number of newspaper articles caught my attention the week before Waitangi Day. The surprising thing about these articles is that they tend to steer away from the general negative rhetoric that so often accompanies what for many is becoming, 'our national day'. That is not to say that we were not challenged by said articles. More about this at the end.
To my utter delight and surprise, days before Waitangi I was invited to attend Waitangi Day commemorations at Hoani Waititi in Henderson by good Māori friends. (Not that this is a prerequisite for attending, of course.) I had thought to attend but sadly wondered if a sleep-in would not benefit me more. Then the invitation came, done properly and in person. Thank you for that because it gave me the push that I needed.
And what a lovely day it was. Whanau gathered, songs were belted out by well-known local singers and groups and stalls were open for perusal and business. The day started off with a powhiri, for which I quietly lined up with a friend whom I had also invited. We were quickly sorted, as is common, into wāhine and tane and a waiata was agreed upon. Soon a beautifully haunting karanga sounded and we, as manuhiri, began to move forward across the sacred ground towards the whare nui. As we were being seated under a canopy for protection against the hot sun I gazed across the divide to those who were the tangata whenua among them kaumatua of Hoani Waititi and Peter Sharples. Joining him were other commanding Hoani Waititi folk.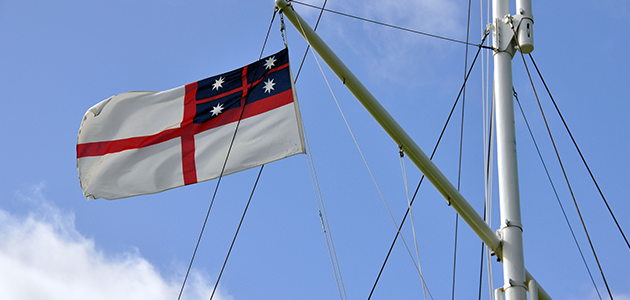 As I gazed behind me, my lovely Maori friend came and stood behind me with her hands on my shoulders. She was quickly given a chair by a younger member of the manuhiri party. I had begun to wonder a few minutes earlier whether I should indeed be a part of this ceremony. I later realised that most people in the manuhiri side wore red identification wristbands. I did not. I whispered to my Pākehā friend (also bandless) how I had a sneaking suspicion that we probably should not have been in the party to be welcomed. Somehow, we had come in at the Marae gate just as they were beginning to prepare the manuhiri for their part in the powhiri. Now, seated and being welcomed it was impossible to remove ourselves.

What I want to note is this: This Pākehā was inadvertently seated in the wrong place alongside the actual people that were to be welcomed. I was not made to feel embarrassed because I had 'put a foot wrong', rather, my dear Māori friend stood beside me, welcoming me even as I began to realise I was in the wrong place. No-one else embarrassed us in word or deed. Thank you for your manaakitanga and aroha (hospitality and love).
Some while later, seated on the grass and listening to reggae, we were offered freshly cut watermelon. This was done throughout the day. As I nibbled on this refreshment, I watched the many groups of whanau sitting together, listening, chatting, eating and drinking. This event was non-alcoholic, non-smoking and drugs free. Contrary to what we sometimes read in the manufactured media, no-one behaved badly or in an unruly manner. Tamariki danced to the rhythm as mums and dads looked on, not only Māori but many others. Community values were evident at every turn.
Speakers and items came and went and were ably and humourously compered. Free drink bottles, hats and sunscreen were the order of the day. The Prime Minister, Bill English, was welcomed onto the Marae. The Mayor, Phil Goff, and Labour leader, Andrew Little, spoke as hundreds of westies enjoyed the fine weather under a cobalt sky at this 'spiritual mecca for urban Māori'. (WaateaNews.com)
Back to the aforementioned newspaper articles. Many comments were challenging, as they should be, but negative? Not really. Well done Lizzie Marvelly (musician, activist, Pākehā and Māori) for stating that racism belongs in our past, not in our future. Also, thanks for saying that the point of finding out about our shared stories is not to pit one people against the other, but to honour both. (The Weekend Herald, 4 Feb, 2017, p A10). Kapai also to Sam Hurley (The New Zealand Herald, 3 Feb, 2017) for thought-provoking words on our general lack of knowledge regarding The Treaty/Te Tiriti. If the shoe fits… Well done to controversial author Ted Dawe of the same newspaper of 6 Feb, 2017. His condensed history of Aotearoa is both crisp and useful. His view on Waitangi as our national day is to be welcomed. Finally, Damian Skinner in the New Zealand Herald (4 Feb) encourages all New Zealanders to begin taking responsibility in consulting the many resources that are now readily available on The Treaty of Waitangi. May we do so.
The gist of these thoughts are these: Waitangi Day can be celebrated together and there are many places to do this in Tamaki Makaurau. Think about it. Challenge yourself to know more about Te Tiriti o Waitangi as our modern history. So … what will you do on 6 February 2018?