Laidlaw Winter Sessions 2021 Resources
---
---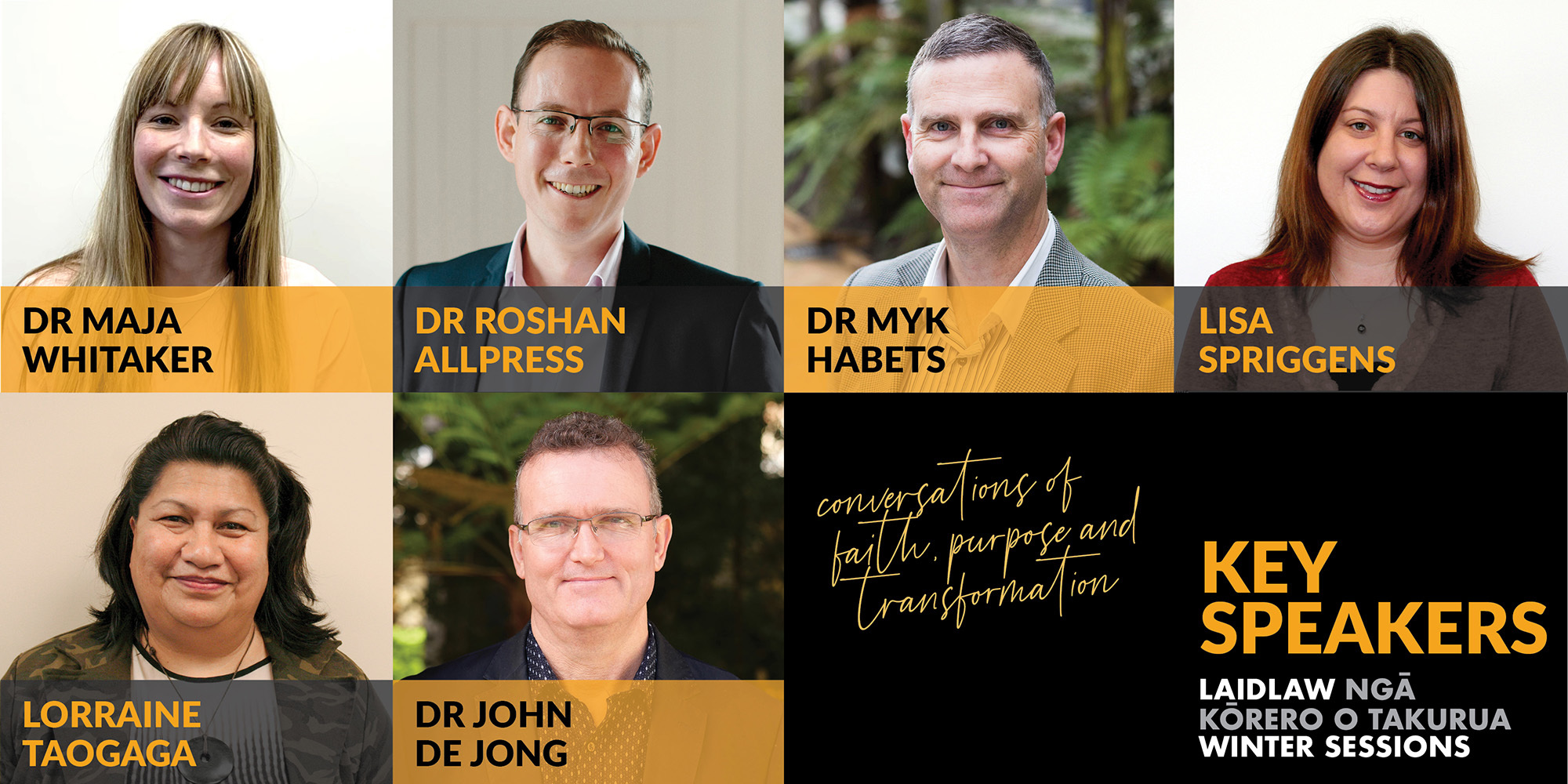 "Where two or three are gathered": How Christian institutions and communities are changing.
Roshan is the National Principal/CEO of Laidlaw College.
Roshan's doctoral research focused on how intergenerational groups of Evangelical entrepreneurs in the 18th and 19th century British world shaped society and culture. His research interests include how the Gospel has motivated social and cultural reform, with particular emphases on evangelicalism and the history of religious reform, the origins of philanthropy and humanitarianism, and intersections of theology and political economic thought.
Roshan is a regular speaker in churches and at Christian events, and has co-authored two books.
Roshan was born in India and raised in Christchurch, where he met and married Lottie. They have three young children.
Myanmar: New Geopolitical Challenges and the Role of the Church
John is a lecturer in Biblical Studies at Laidlaw College.
He has been a pastor in West Auckland, and from 2005-2017 lived in Yangon, Myanmar where he taught Scripture at theological college.
Since 2018, John has been teaching Biblical Interpretation, various Old Testament courses, Intercultural Studies, and Biblical Hebrew, with a focus on Ancient Language Acquisition. He has published several articles on Adoniram Judson's translation of the Bible into Burmese and maintains a strong interest in Myanmar.
John is married to Rebecca and they have four children, two of whom were born in Myanmar.

Conspiracy theories everywhere: how do we know what to believe anymore?
Maja is a lecturer in Practical Theology at Laidlaw College, based at the Christchurch campus.
Maja has recently completed her doctoral thesis at the University of Otago on the resurrection body and the eschatological hope for people with disabilities. She has a deep interest in the topics of spiritual formation, embodiment and pastoral theology.
Maja pastors an Equippers Church in Timaru with her husband Dave, where they live with their four children.

The spiritual saga of a creaturely soul

Myk is a Senior Lecturer in Theology at Laidlaw College, based at the Henderson campus.
A graduate of Laidlaw and Otago University, Myk has taught theology for a number of schools and universities in NZ and abroad.
He has a passion to teach theology—the great doctrines of the Christian faith, founded in Scripture, forged in tradition, applied to culture, and lived out in experience. Myk's teaching and research centre around constructive contemporary theology and moral theology (ethics). He has a special interest in pneumatology and is a world-leading scholar of Third Article Theology, theosis, Spirit Christology, the theology of Thomas F. Torrance, Evangelical Calvinism, and the theological interpretation of Scripture. Myk has published numerous books and articles in these areas. Myk and his wife Odele are on staff at Albany Baptist Church and they have two children.
Lisa is the Head of Counselling in the School of Social Practice at Laidlaw College and provides counselling and supervision in private practice.
She has particular experience working with survivors of sexual violence and trauma and working with young people. Lisa is currently undertaking a PhD at the University of Melbourne researching trauma counsellors and their stories of self-care. Her research interests also include the integration of theology and social vocations.

Reconciliation in Aotearoa

Whaea Lorraine is part of the Education Team at Laidlaw as the Kaiwhakaako o te reo Māori.
She has taught for twenty three years as a Primary trained teacher at both Primary and Secondary level. And lectured in te reo Māori and Te Ao Māori at other institutions.
Whaea Lorraine obtained her Masters of Theology at Laidlaw College in 2020, with her thesis called " He Kākano ahau; An Ornament of Grace, focussing on exploring the phenomena of being Māori and being Christian.
---
---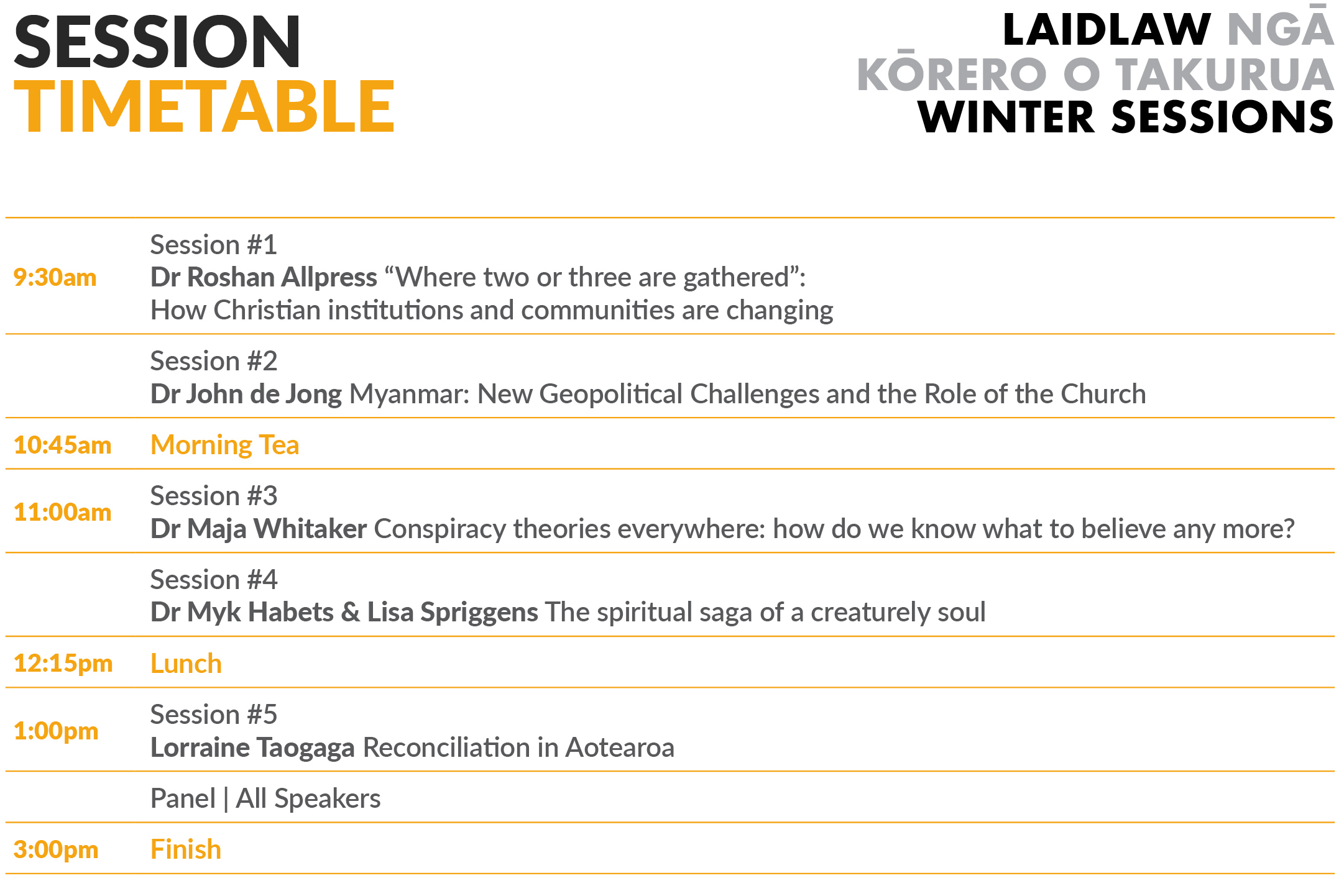 ---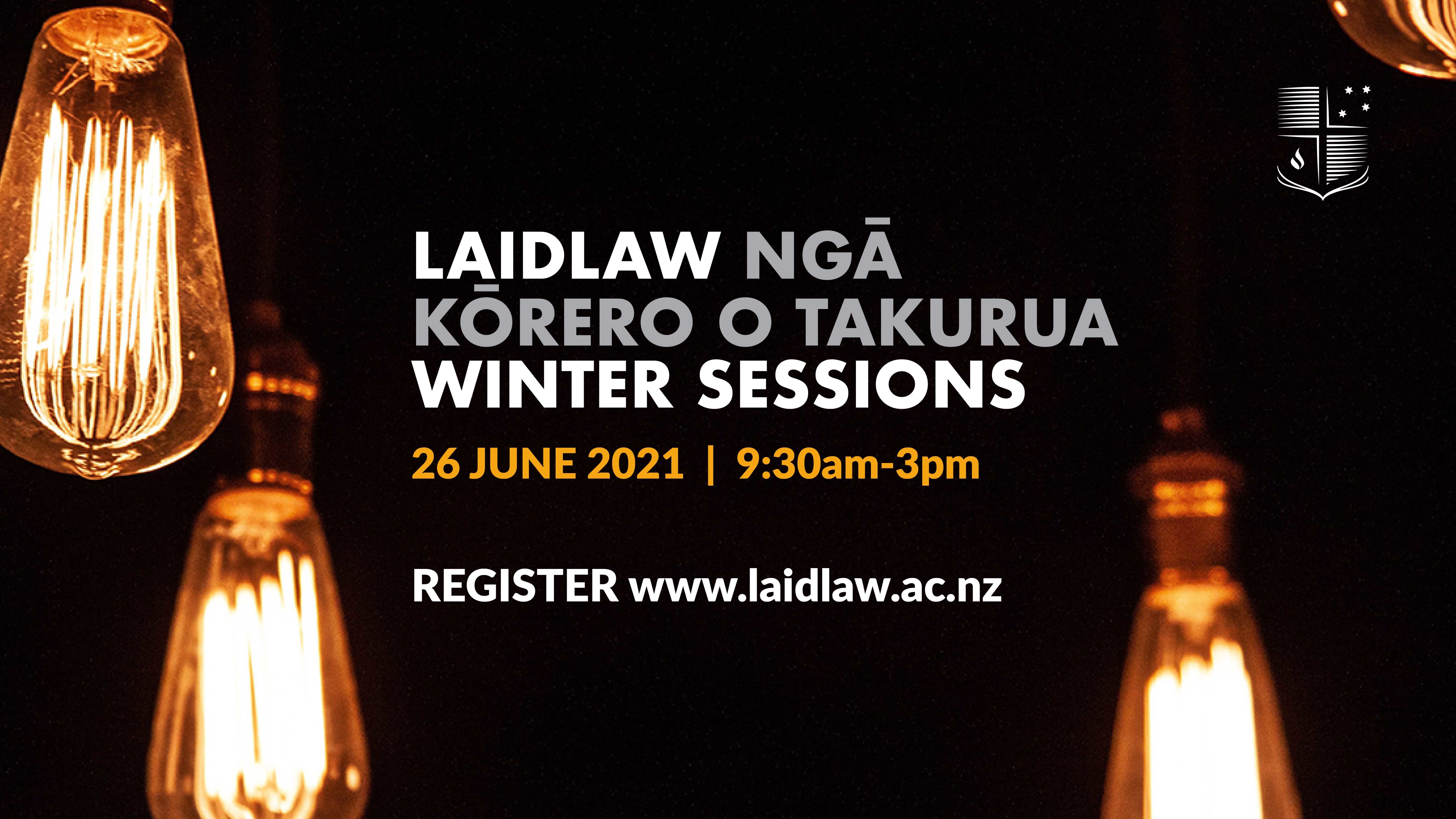 ---
Click here to go back to the event page.