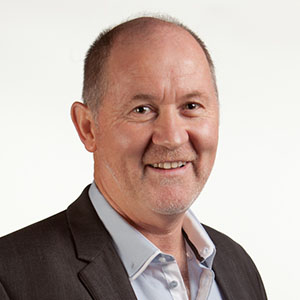 Graeme Flett
National Internship Coordinator
BMin, MMin (with Distinction - Otago)
Graeme lectures in Practical and Pastoral theology. He joined the Laidlaw College faculty as the National Internship Co-ordinator at the start of 2011 (a leadership role he shares with his wife, Linda). Graeme comes from a background in pastoral ministry and has pastored several churches over the last 20 years. His last pastoral appointment was Burnside Elim Community Church - a vibrant multi-ethnic church on the northwest of Christchurch. Over his thirteen-year tenure, the church developed an organic approach to mission and ministry that encouraged a 'community of practice' given to thoughtful reflection, creative innovation, and collaborative team-based ministry and leadership. Graeme completed a Master's degree in Ministry through the University of Otago in 2013 and is presently completing doctoral studies in pastoral theology focused on media ecology. His interests are in pastoral leadership, media communication & ecology, and organisational culture. Outside of these he is an enthusiastic artisan of all things made of wood.
---
PUBLICATIONS
Peer Review Publications
2015
"Visual Technologies within a Consumerist Culture" Journal of Contemporary Ministry No. 1 (2015) Research paper selected for inaugural publication of JCM (Journal of Contemporary Ministry)
---
Other Publications
2015
The Power of Listening by Lynne Baab, Stimulus Vol 22 issue 1 2015
---
Conference Papers and Presentations
2017
"Hidden Curricula of the institution? Media Ecology" ANZATFE conference, Sydney, December 2017
2016
"Creative Practices for Team Leadership"- The Abbey (Anglican Youth NZ) 2016
2015
Integrative Conversations for Team Leadership" co-presentation with Linda Flett), ANZATFE conference, Melbourne, November 2015.
Paper – "Visual Technologies" ANZATFE Conference, Melbourne, Australia (2015)
"Love Your Neighbour – Community Seminar (May 2015)
Brethren North Island Leadership Camp (August 2015)
2014
'Church Leadership Day' - Living Hope Family Church (AoG)
"Visual Technologies within a Pentecostal Ecclesia". Practical and Pastoral Theology Conference. Dunedin, New Zealand, Nov 2014.

2013
"Building collaborative learning communities: Convergence of academy and parish" to the Australia New Zealand Theological Field Educators conference, Auckland, NZ.
"Visual Technologies and the (re)shaping of a Pentecostal Ecclesia" Seminar to the Laidlaw Graduate School.
2012
'Lift Leadership Conference' – Salvation Army (The Northern Region)
---
Unpublished Thesis
2013
"Visual Technologies and the (re)shaping of a Pentecostal Ecclesia" Unpublished MMin Thesis: Theology and Religion Department of the University of Otago, 2013. Available through Laidlaw Library and Otago University Library.