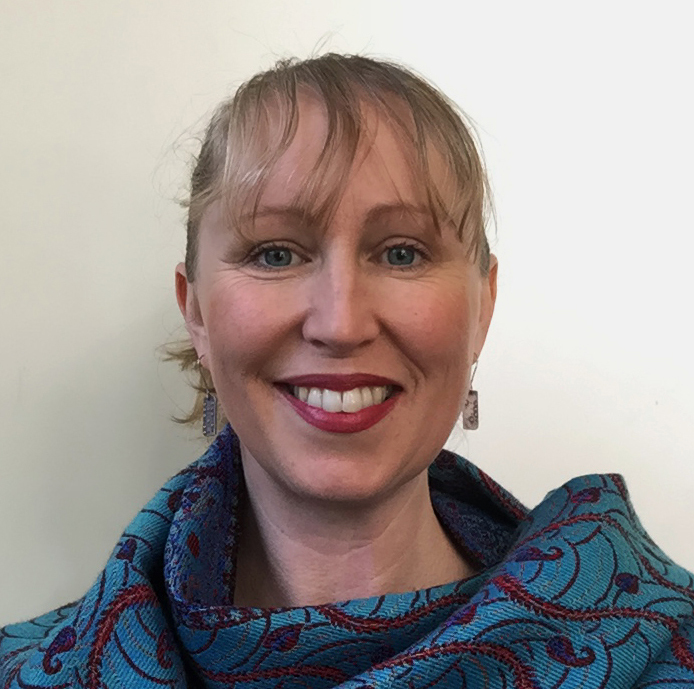 Miriam Fisher
Christchurch Coordinator, Lecturer
School of Social Practice - Education
Miriam has been studying with Laidlaw for some time but joined us on staff in 2019 as the inaugural staff member in Christchurch for our Teaching programme. She lectures into Inclusive Education and The Arts. Miriam is currently working on her Master of Theology, with Laidlaw.
As an educator, Miriam's interests include how non-Māori speakers can be encouraged to speak Te Reo Māori and engage with Te Ao Māori and integrate that into their classroom learning. She is interested in how children acquire theology and how the big topics can be taught well in Christian Educational institutions. As well as classroom teaching, Miriam has done a lot of teaching and professional development in the Arts and is an advocate for how the Arts can transform and enhance creativity and classroom practices. Theologically, Miriam is interested in how Creative practice can be formative and transformative and the ways in which the Church can engage with the Arts in its mission in the world.
Miriam has worked as an educator in Aotearoa/NZ, England and Australia, teaching across all year levels from NE-year 8 as a classroom practitioner or specialist teacher. She has led and written programmes for schools and churches as well as creating professional development for teachers.
She has written two books for children and families. 'Adventing: A journey to Christmas' and 'God's Great Story: Your Great Story.'She is currently working with a number of dual language speakers to create eBooks for the second book.
Miriam has also worked as a professional actress and MC and enjoys speaking engagements and designing creative liturgies and services for the local Church. At her local church Miriam helps with signing worship for the deaf community and teaching/preaching. She has designed a course for adults around the intersection of faith and creativity. Miriam runs retreats and quiet days for people to engage spiritually. She has a passion to serve the Church (universal) and invite believers into a wider, more wonder-filled and theologically sound journey of faith.
Miriam is a joyful extrovert who loves reading, purchasing books, sewing, stitching, writing and being around people. She has been married for 20 years to Michael and they have two wonderful sons.