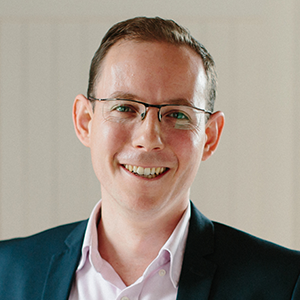 Dr Roshan Allpress
National Principal / CEO
BA (Hons) (Canterbury), DPhil (Oxford)
Roshan took up his role as National Principal/CEO of Laidlaw College in February 2017.
Roshan holds degrees in History from the Universities of Canterbury and Oxford. His doctoral research at Oxford focused on how intergenerational groups of Evangelical entrepreneurs in the eighteenth and nineteenth century British world shaped society and culture, most prominently in the work of the Clapham Sect. His research interests include how the Gospel has motivated social and cultural reform, with particular emphases on evangelicalism and the history of religious reform, the origins of philanthropy and humanitarianism, and intersections of theology and political economic thought.
Prior to Laidlaw, he helped found and then led the Compass Foundation until 2011 (now part of the Venn Foundation), working to help young adults 'know the Gospel; know the culture; translate'. Compass's mission involved running residential conferences on Biblical theology and leadership around Australasia, cultivating networks of young Christian leaders, and developing resources for these growing networks. Prior to Compass, Roshan was the first manager of Maxim Institute's internship programme. He is a co-author of popular books, The Insect and the Buffalo: how the story of the Bible changes everything and The Hare and the Tortoise: learning to pace ourselves in a world gone mad, and is a regular speaker in churches and at Christian events.

Born in India (his parents and grandparents served as missionaries), he was raised in Christchurch, where he met and married Lottie. They have three young children.